Selling Property in St Albans
If you are selling your property in St Albans there will be a long list of things to do. Whether new to the process or not, it pays to check you have everything covered so it all goes as smoothly as possible. Read our seller's guide below to ensure you are on the right tracks to a successful property sale.
Check your finances
When you sell your home you want to maximise the sale value as much as possible, not only to ensure you get the best price, but also to help cover some of the costs that come with selling a property.
This includes paying for things like conveyancing charges, stamp duty, energy performance certificate (EPC) costs, removal costs and estate agent fees. The amount you pay will vary depending on the requirements, but research should give you an estimation on how much you may have to pay in total.
You may also have to pay 'porting' fees for transferring your mortgage to a new property, or incur early repayment charges, so check this with your mortgage lender before proceeding.
Look at properties in the area to see how much similar houses are being sold for. You can also use the government website to check sale prices by address.
Get the house ready for viewings
Before people start to visit the property you want to make sure it will make the right impression. That means making it look eye-catching enough for potential buyers so you can receive some initial bids.
If you have a front garden, give your home some kerb appeal by removing any clutter and giving the front door a new coat of paint. It's also a good idea to replace any old or tired looking door knockers, letterboxes or door numbers. Back gardens are a great selling feature too, so do the same here, removing weeds, clearing paths and fixing any broken sheds or fences that may be there.
Buyers want to imagine what it would be like living in the property and it helps to have neutral décor where possible. White or cream walls are more appealing than bright colours, which can be off putting.
Declutter the property as much as possible too, so when buyers visit they can see the space more clearly. Repair any broken fixtures or fittings – light switches, door handles etc. – and fill in any cracks or holes in walls before painting them over.
Have the property valued
The next stage is to receive a property valuation from an estate agent, so you can assess the sale price you will advertise to potential buyers. Usually, it's best to get a valuation from 2-3 different estate agents so you can compare their figures and services.
At Daniels, we can provide a free, non-obligatory valuation of your St Albans property. Our sales team are local property experts and can use the latest market insight to provide an accurate and up-to-date property valuation. We will provide a 'best case' price so you know the maximum amount the property could be sold for and a recommended sale price, as this will be the start point for it to be advertised at.
Selling can be tricky, as the market is always changing, and that's where our expertise and experience is invaluable. We can help you set the right price and assess the current interest in the property, what are good and bad bids, and find ways to get the best possible deal for you.
Using an estate agent
When you sell your home in St Albans you do not have to use an estate agent, however, their expertise and experience does help make the process much easier to manage and they can help you secure the best price possible.
At Daniels, we have over 25 years' experience successfully helping sellers to sell their property in St Albans. Our sales team are all experts in the St Albans property market and are on hand to help you sell your property at the best price. We are also members of various industry bodies such as The Property Ombudsman and NAEA Propertymark, so you can be sure to receive the highest standard of service, following all industry regulations.
Whether you're selling a flat in St Albans city centre or a family home in Clarence Park, our team will help you effectively market your property through popular property portals like RightMove and Zoopla, via our website, email and on social media. We will also take extensive professional photographs of your property and draw up detailed floor plans for potential buyers.
Looking to sell your St Albans property? Get in touch with our friendly team today to discuss your property and our sales services.
Hire a conveyance or solicitor
A conveyancer or solicitor has to be hired to oversee the legal details of any sale. Before a sale is closed it is a good idea to have one ready so you can instruct them straight away to organise various legal aspects of the deal.
They will manage things such as property and land searches, sale completion, deposits and transfer of ownership, along with ensuring everything is in order with the contract. Most arrangements are based on a 'no sale, no fee' basis, which incentivises them to ensure the sale procedure doesn't drag on.
At Daniels, we work with a number of reputable and efficient local solicitors and are happy to recommend one if you are struggling to find a suitable one.
Receiving offers
When offers start to come in you need to know which are good offers and which ones are not so valuable. Be on the lookout for offers that include:
Buyers not in a property chain and with no mortgage, as this means they are not waiting on others to buy their property which can slow things down.

First-time buyers are also good, as are buy-to-let investors, as they won't be tied into an existing property and can complete the process faster.

Buyers who have completed their existing sale and have put in a bid should be close to the top of the list.

Buyers who have sold subject to contract and are waiting to exchange after arranging a sale are a good option, especially if they can pay in cash.
At Daniels, we can help you determine which offers are serious and worth pursuing and also offer guidance on negotiations. You always have the final say, as it is your property, but making good use of our expertise and knowledge is always advisable.
Completing the deal
When the property is under offer and the legalities are being taken care of you can start to look for a new home. It's good to let estate agents know that your current home is sold subject to contract, as this means you need to find somewhere quickly and can be treated as a serious buyer.
While the conveyancer/solicitor are dealing with the contracts, keep in touch with the buyer to ensure all is still going well their end. Once the contracts have been agreed and approved by both parties, they can be signed and exchanged – which is where the deal becomes legally binding.
After that the conveyancer/solicitor will handle transfer of funds and agree a completion date, along with updating Land Registry details and property deeds. Try to complete the purchase of a new property on the same day your current one is completed so you can move in without any delays or difficulties.
Looking to sell your St Albans property?
If you're thinking of selling a flat or house in St Albans, get in touch with our friendly team today. We can discuss your property in more detail and explain our sales services.
Recent Selling Success In St Albans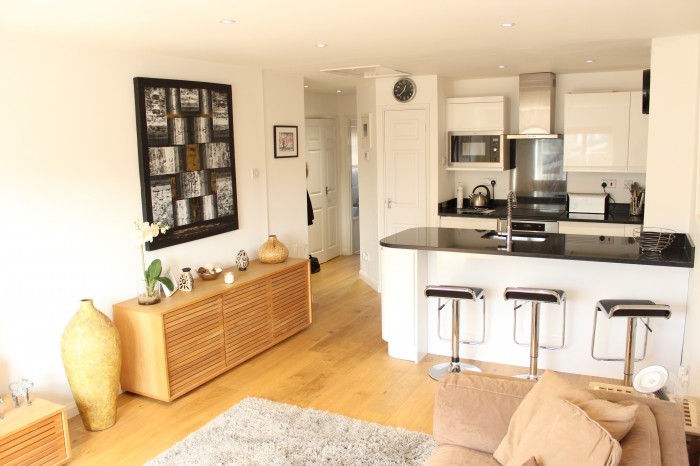 Boundary Road - Agreed within a weekend in excess of the asking price
An extremely spacious first-floor apartment in immaculate condition throughout located in the Bernards Heath conservation area only a short walk of the City centre and mainline station. The property has been updated in recent years by the current owner to include a new kitchen, re-fitted bathroom and open plan living space. Offered for sale chain free the property also provides an off street allocated parking space.
Get a free property valuation >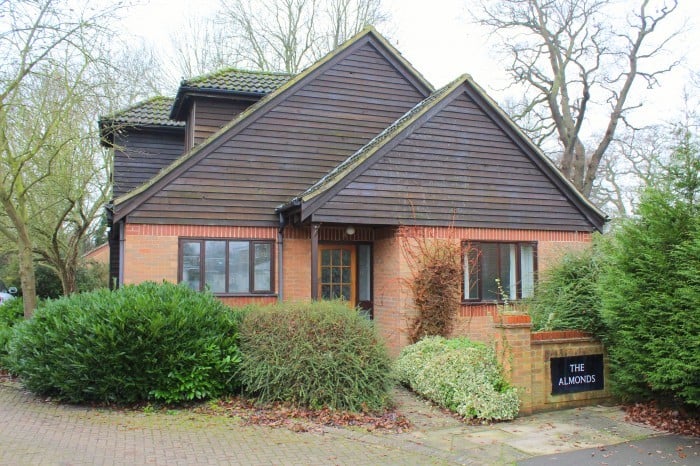 The Almonds - Completed within 5 weeks of the sale being agreed
The Almonds is a small development of just four detached properties positioned in a quiet cul-de-sac to the south/east of St Albans with easy access to motorway links and within two miles of the City centre and Station. This 3/4 bedroom property is in need of updating throughout with the potential to be a fantastic family home.
Get a free property valuation >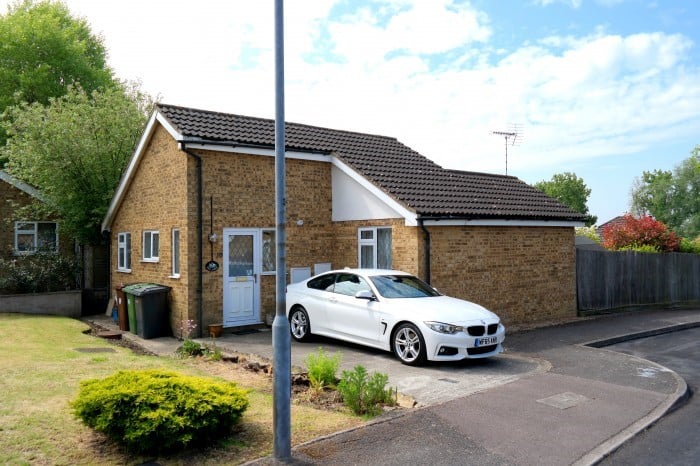 Shenley - Another successful sale on the outskirts of St Albans
A well presented two bedroom detached bungalow in a quiet cul-de-sac location on the outskirts of Shenley village only a short drive to Borehamwood High Street and Station. The property has been updated in recent years to provide a modern re-fitted kitchen and shower room with a well maintained south/west facing garden offered for sale chain free.
Get a free property valuation >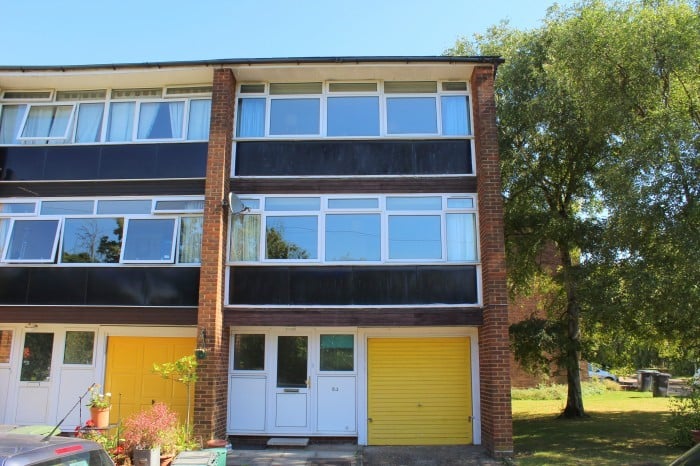 Abbots Park - Another successful sale within the development
A modernised three bedroom townhouse offering spacious and flexible accommodation just over a mile from the historic City centre and mainline station. As well as being conveniently located for commuters with excellent access to the motorway network, the property is well situated for excellent local schooling at both Cunningham Hill and Samuel Ryder.
Get a free property valuation >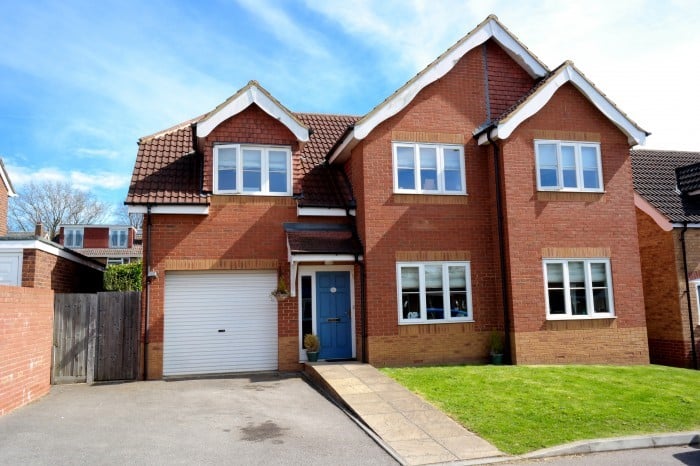 Suffolk Close - Another successful sale within London Colney
A well presented four bedroom detached house in a quiet location just on the southern outskirts of St Albans. This well designed property was built in 2009 to provide spacious accommodation with a good size garden, garage and off street parking offering great access to motorway links, gym facilities and supermarkets. In our opinion this property would make an ideal family home.
Get a free property valuation >
Get In Touch
Our team of estate agents in St Albans have over two decades of experience helping sellers get the right price for their property. Get in touch for a free property valuation for your home today.